We are licensed, insured, & highly trained moving specialists.
If you're moving to or from Omaha, Nebraska and are looking to hire the best local moving company, look no further than King's Moving! Whether you are buying a new home in the Omaha area, need to move a commercial business from one location to another in or near the city, or are moving out of or into an apartment or assisted living center, our licensed, insured and highly-trained moving experts can help!
Request a FREE Estimate today!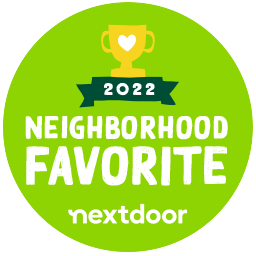 The Best Movers in Omaha, NE at Your Disposal
We are available every day of the week and can help with any moving job. When you need the best moving company Omaha, NE has to provide, look no further than King's Moving. With the best movers in Omaha, NE, we feel confident you'll be satisfied with our services.
Want to know the typical time-line of our moving projects? Though each move is unique and can be customized to your needs, we usually have the following time-line…

Request a quote
The first thing we'll do is work with you to come up with a free quote. We can work with budgets of all sizes and add or remove services based on what you can afford.

Receive a quote
Once you've received your quote from King's Moving, you can decide if our services are right for you. We welcome your questions along the way.

Plan your move
Choose our services, book your date, and you're good to go! Now all that's left is the packing.
"I can't say enough good about Kings Moving. My mother has had to move from her home to an assisted living facility. The first move was to a high-skilled area with a small space for her things. They moved her belongings quickly and helped me arrange her very small room! Happily, Mom improved to the point where she could move to a less-skilled area in the same facility. She has a nice apartment now, and the rest of Mom's favorite things could now be moved to her new place. My first call was to Kings Moving. They were so helpful and careful with her things. They even helped us arrange the furniture so it would be easier with wheelchair access. Their care, skill and kindness is amazing."

Jann | Omaha, NE
Kings Movers completed our 120 mile move all in one day, with no damage to either homes or our belongings. They are extremely professional, and their rates are very reasonable. Jason had great pre move tips for us. Tyler and his crew went out of their way to get us settled in our new home, including a complicated hookup of our washer and dryer. As their logo says, they, "treat you like royalty!"

Carolyn | Norfolk, NE
I am usually not one to take my time to review anything but it this case I need to share my experience with you about King's Moving located in Omaha. I have a couple times in my life and I have hired both national companies and local movers to do Handel it. My past experience has been both very good to pulling my hair out asking myself, why did we hire this company. They are clueless! I looked around and called 3 local companies. With in 2 minutes, I revived a call back from Jason, the owner of Kings Moving, and I explained my needs and schedule. I called him on a Thursday and on Monday they were there with their truck ready to get to work. Their staff was very professional and easy to work with. They wasted no time during the move but most of all I had a great felling of trust with my things and that was most important for my Wife. I guess here's the bottom line... If I every move again I am calling Kings Moving.

Rick | Biloxi, MS